The History of Postage Stamps
Seems like postage stamps have been around forever, doesn't it? Actually, they are kind of new, in the grand scheme of things. Although there have always been delivery services for letters and packages, it was the recipient who paid to receive them. If the recipient was unwilling or unable to pay, the delivery service lost money. Because of this, the British postal system was in shambles.
In 1837, Rowland Hill – an English social reformer – submitted his idea for postal reform to the Chancellor of the Exchequer. Unlike modern writers who like to get right to the point, it took Mr Hill 28000 words (!) to describe his idea – a small, inexpensive pre-paid slip of paper with a gummed backing that could be fastened to any letter or package. A postage stamp.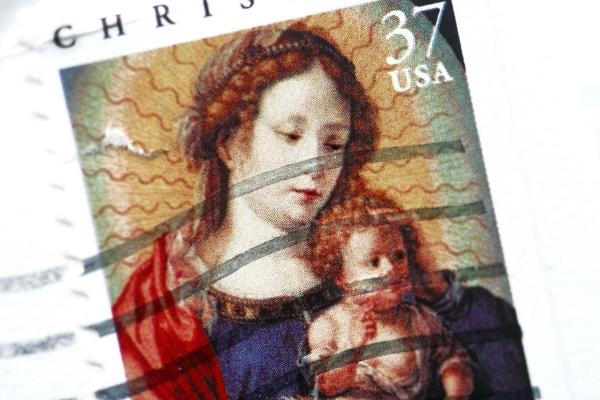 Postage Stamps, Then and Now
The world's first adhesive postage stamp was the Penny Black in 1840. Published by the United Kingdom, it featured a picture of Queen Victoria. In fact, of all the postage stamps printed by every country since then, only the UK doesn't show the name of their country on their stamps. They don't need to – all stamps have pictures of the Monarch.
Sheets of stamps were originally cut apart at the post office with scissors until perforations were invented. Now that we have peel 'n stick stamps, even the perforations are outdated. Stamps no longer have to be rectangular to accommodate the perforations. In 2000, the United States issued a round hologram stamp of Earth and both Sierra Leone and Tonga have published stamps shaped like fruits.
Current US Stamps
Presently, the United States Post Office offers postage stamps in a variety of denominations and designs, including flags, flowers, Santa Claus, and stamps that commemorate holidays. You'll find plenty of postage stamps here at Postal Connections. We have regular stamps – and probably 'forever' stamps too. So when you want to stick a stamp on a holiday greeting card, your convenient neighborhood Postal Connections Service Center is the place to pick up postage stamps. And, we have lots of cute greeting cards too!